+Project+

[Artist's Catalog "Play"]


In 2005, Mayumi International is present "Play": an collection of fifteen individual modes of creation by Japanese artists. It will be distributed to Europe, USA and Australia.

[Air Record]


Independent music label Air Record was established in 1996.

Fuchi (Fumitaka Fuchigami) Singer & Song Writer
1996 First CD release on Toshiba EMI (theme song/ Vio-hazard)
He was an award winning grand finalist in the International Music Award.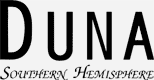 [Duna Southern Hemisphere]


Duna Clothing was established in 1996.

[Charity]


Mayumi International has been supporting Paradise Kids/Hope Well Hospice from 1996DParadise Kids is charity based on the Gold Coast. Paradise Kids provides grief, loss and illness support for children. Also supports children with a life-limiting illness.@ HYPERLINK "http://www.paradisekids.org.au"